Officially launching in October of 2022, Kenai Aviation's scheduled service has been connecting Anchorage to Kenai and Homer and providing an essential link to the peninsula, offering residents, workers, and tourists alike the safe and convenient option to skip the drive and fly in comfort and style. We take pride in prioritizing passenger experience by ensuring our operations prioritize safety, comfort, and convenience.
With our state-of-the-art commuter aircraft, the Tecnam Traveller P2012, we are committed to making Kenai Aviation the premier airline on the Kenai Peninsula, and beyond. We plan to expand our fleet and services to further our vision of becoming a trusted staple in the Alaskan aviation community. At Kenai Aviation, we are confident in providing world-class travel experience to all our passengers.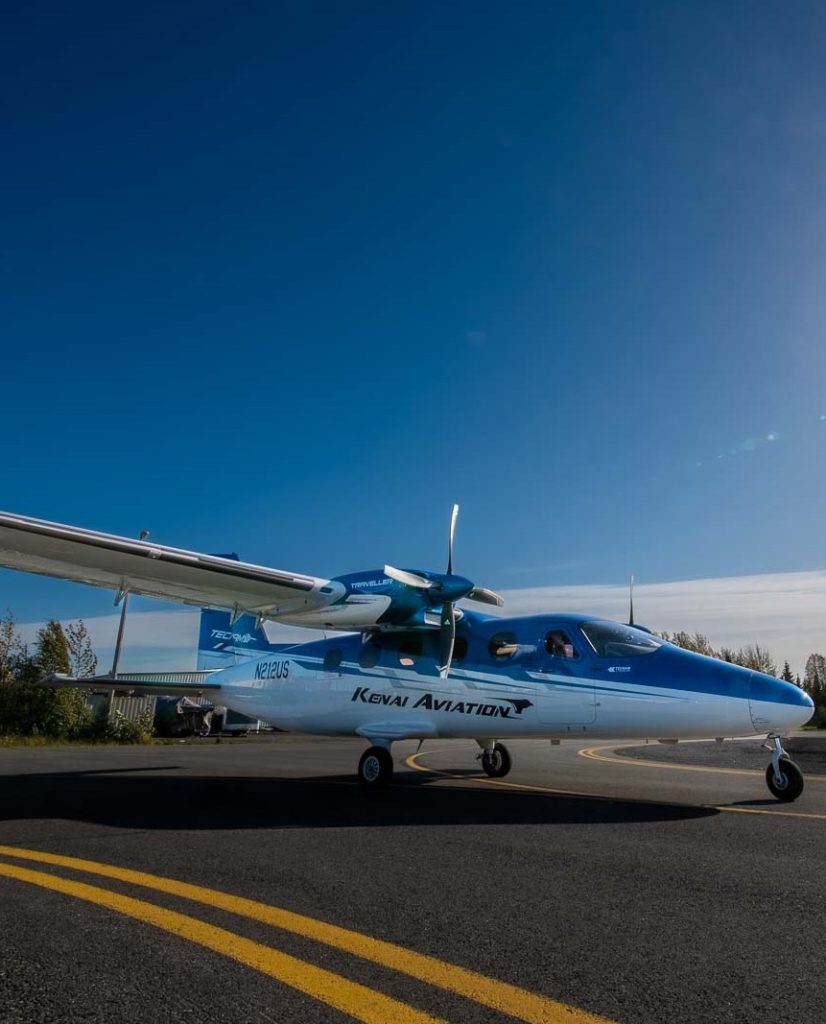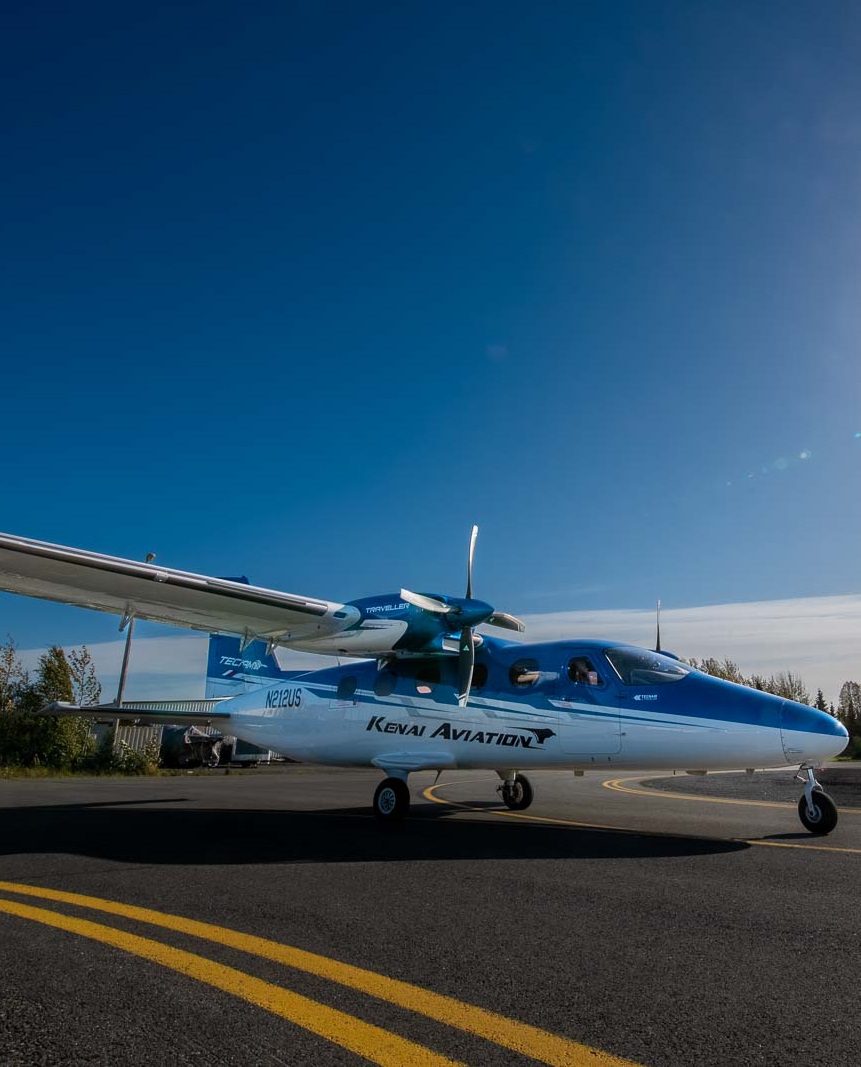 Kenai Municipal Airport
Homer Airport
Anchorage - Ted Stevens International Airport
Kenai Municipal Airport
305 N Willow St, Kenai, AK 99611
Our service desk is located in the departures section of the airport, to the left of the Airport Administration Office.
All flights board out of Gate 2 in the general boarding area.
Passengers arriving in Kenai can expect to pick up their checked bags at the baggage carousel located to the right of the arrivals door as you enter.
Homer Airport
Anchorage - Ted Stevens International Airport